ESSAY: Creating Change in Our World through Spiritual Grace
Insights and Healing Meditation

sound shaman


Home

Music CDs
Private
Healing
Sessions
Online
Video Courses
YouTube
Podcasts
Calendar
Newsletters
Articles
Hildegard
Store
Press Kit
& Booking
Contact
Links
FAQ
Healing Chants Mobile App
Download Now
Follow Norma on
Norma's music
is available at


iTunes


Amazon


CDBaby





Subscribe
to Norma's Newsletter

read online


Explore Norma's Online Classes
Re-Initializing Reiki
Update your personal connection to Reiki and your healing guides.
Let yourself hear and follow the Spiritual Beings working with money, ease and living well.
MerKaBa Meditation & Pranic Nourishment
COMING 2020
How Healing Happens
and how to let it happen more

Opportunities in life appear when we are ready to acknowledge them. But the changes that allow us to see major opportunities in our life must come first.

Dear Friends,
I am always in awe of how we make profound and lasting changes in our lives. Making any fundamental change within ourself offers the opportunity for those in our life to consider similar changes in their lives. This happens not through force, but through the resonance of Spirit. If you wish to explore this a bit more, keep reading, and consider joining me this Saturday, March 7 for a Workshop/Gathering -
Learn to Interprete the Energies of Spirit into Healing Tones & Songs
- (
Listen to a song created in this manner by a group of women here)
- -
Creating Change in our World through Spiritual Grace
The most potent changes we make in life are those that we don't realize we have made. Usually these happen out of Spiritual Grace. They happen quietly while we sleep, and bit by bit when we aren't 'trying' to change ourselves. They happen when our mind releases its need to control our thoughts, our body and emotions. These shifts happen when we enjoy someone's company, a good movie, or let ourselves be carried away by beautiful music. Profound changes happen when our hearts are open, our mind is quiet, and Spirit is allowed easy access to our life. These shifts move the potential that our Soul has for us into our conscious awareness. This conscious awareness is the view we have of the world through our mind.
I was taught that the role of a teacher is to imagine the potential of a student, and help the student take small steps in the direction of that potential. For example, as a vocal coach I have a sense of what someone's voice might sound like with less tension and easier air flow. I don't expect them to realize that potential in a single lesson! It is a journey, and a potential to work towards.
Likewise, as an energy healer and channeler, I see the potential for clients to have greater personal clarity about choices they are making, and easier engagements with their physical world. Especially their physical bodies. I see the disconnect between our minds and our bodies as the primary cause of difficulty in expressing our Spiritual nature out into our world.
Because of this disconnect between mind and body, there are potentials in our lives that we don't even let ourselves think or imagine are possible. When I mention such a potential to someone they simply don't hear it or completely misunderstand what I am saying. The real healing work isn't to convince them to understand or acknowledge the potential I am pointing out. Rather, my job is to remember the potential for them, and help them identify and clear the obstacles they see and feel in their lives today. Over time, usually months and sometimes years, the potential slowly comes into their view.
These potentials appear when we are ready to acknowledge them. The changes that allow us to see major potentials in our life must come first.
These changes happen because we are not trying to mentally impose change. They happen when we cease trying to bend the world to reflect our personal will. The changes that precede our seeing potentials our Soul has for us in life happen naturally. They travel along a consonant sympathetic resonance between our body and our mind, which flows through our open heart.
"No changes happen other than those your Soul and body are ready to make."
This is the promise that the guides who work through me have given me. And it applies in my energy work with others. I am drawn lately to pondering how I might be forcing changes in my life to take the form and shape that my mind believes is best, therefore missing those changes that my Soul has already placed before me.
The mind is viewed in the Western culture living alone in the head of the body, and it is the ruler of our life. But what if the mind is meant to be the great listener to the wisdom of the body and the passion of the heart? What if thinking were a process undertaken by the entire body and the Spiritual energies that surround and support us? What if thinking was not meant to be our mind telling Spirit (or our body) what to do? Perhaps true thinking is a process of taping into our ability to find silence within our mind, and then allow ourselves to listen to our body's wisdom and heart's compassion. This is how we enter into a state of active listening.
For myself, that is what happens in the deeply quiet moments during meditation. And these quiet moments happen when I sing and chant as well. And while sharing energy healing with others.
May we each embrace the possibilities that are offered from Spirit, and find the courage to look beyond the desires of our mundane mind.
-Norma
(with a little help from Mary)
Here is an audio meditation to help identify and release obstacles to change, and help you connect your mind and body through your heart.
Listen Now (Is it an Obstacle or Spiritual Redirection?)
Please join me this Saturday in Ann Arbor Interpreting the Energies of Spirit
into Healing Tones & Songs
Spiritual energies interact with us as intuitive knowing, physical sensations, visual images and sacred guidance. We can also learn to interpret Spiritual Energies and let them flow through us as toning, chanting and improvisatory singing.
Below is an example of a song where Spirit sang through those singing together. If you feel drawn, please join me to explore how Spirit can move through your voice, whether in speaking or singing or toning. You need not be a musician &endash; although that can be helpful. This is open to all who want to open more deeply to expressing who they are more fully and offer healing to their world.
How the Soul Speaks to God
LISTEN NOW TO A SAMPLE HEALING SONG
- - - (a Song from Spirit, improvised and recorded at a live event)

Lord, you are my lover,
My longing,
My flowing stream,
My sun,
And I am your reflection.
- poetry by Mechtild of Magdeburg
Women's Ensemble Members:
Norma Gentile, Lindsay Passmore, Tammy Renner. Laura Hitt
MORE ABOUT THE WORKSHOP GATHERING:
Come experience singing, toning and meditation with sound shaman Norma Gentile, while bathing in healing energies from her guides (usually Archangel Michael, Mary and the Hathor Atamira).
This is a relaxed informal gathering. Feel free to bring your meditation cushion and a blanket if you like. Regular comfy padded chairs are available too.
NORMA GENTILE has 30 years of experience as a conscious channel for healing music, Spiritual Beings and healing energies. She has written for The Sedona Journal of Emergence, is the sound shaman for Drunvalo's Spirit of Maat online magazine, and has been cited by Yoga Journal for evoking "intimacy, trust, and abandonment in God" through her singing.
REGISTER NOW
Sugested Donation
$35-$45 at door (cash/check)
or online now.
LOCATION:
Interfaith Center for Spiritual Growth

704 Airport Blvd, Ann Arbor
Here are some topics we may include in our time together.
Conveying Healing Energies when you Speak and Sing
Applying Music/Toning to Reiki and Energy Healing

Connect more Clearly to Your Guides & Angels

Tapping into your own Pranic energy for physical regeneration

Improve Your Voice
Deepen your Breathing and Quality of Sound

Grounding & Centering in Difficult Circumstnces
Welcoming Nature & Earth Energies in Meditation
----
Tender Strength
a song and insight to empower the Sacred Masculine within each of us
(from the December Solstice Concert)



LISTEN TO THE SONG
Empowering our Expression of the Sacred Masculine
Much has been spoken in the last few decades about the rising of the Divine Feminine, and now it is time for the Sacred Masculine to be afoot. It is available to each of us through the choices we express in daily life and living. Here we honor the empowerment within that allows us to be present as a tender expression of the Sacred Masculine.


Yes, my music is on most streaming services.
Best Way to Purchase a CD or Download is through
CDBaby.com

Not sure? Click here for more info
​
​
Private Healing Sessions
now available by phone world-wide or in person in SE Michigan
March 7​
a day of Healing Music and Meditation
A tiny bio for those who do not yet know me:
I have always seen auras. As a psychic I 'see' how people connect to their guides, angels, and other people. My healings assist in clearing accumulated cobwebs and awakening the innate creativity and healing potential within each person. I use my intuition, insights from your guides and angels, healing energies and music in this process. I believe that our world is healed as each person heals themselves.
Private Healing Sessions
(offered in person or by phone) ​​

Sessions include both information from your guides and angels, as well as healing energies to facilitate changes your Soul desires in your body and your life. This multi-faceted approach is notably deep and most people find that one or two sessions provides them with substantial, lasting and profound change. The kind of change that is so complete that there is little or no going back to the other ways of being.

In these healing sessions the spiritual foundation of who you are (the portion of your soul incarnating right now) engages with your body in a new way. This allows what does not reflect your Soul and body to be revealed, understood, and released. Simply put, the real world version of you catches up with the spiritual foundation of who you truly are. After the healing session your Soul, body and life will reflect each other more accurately.

How Your Healing is Supported
I do not intend or focus healing so that your body looks perfect, or that your aura looks like it does in a book. My guides consult and follow your guides, asking at each organ, each chakra, each issue in your life; what is it that your body and Soul choose? What is your next step? And in this process, allowing whatever no longer serves your Soul's journey to be released.

A recording is made of the session. When you listen to the recording your guides and the healing angels will return to continue to help your personal inner understanding and release continue. Sessions are $215 and last about an hour. Please be in touch with me to secure an appointment time. office@healingchants.com or 734-330-3997. Read more about private healing sessions here
If you are seeing this newsletter because a friend sent it to you, you can subscribe and see past newsletters
here
.
Yes, please share these newsletters with your friends, your email circle and social media.
I am on Facebook - come 'like' my page!
sample video
The Spiral and Linear Paths of Healing
from the online course:
Re-Initializing Reiki


Dear Friends,

I am so excited to share with you a video from my developing online course, Re-Initializing Reiki. Please have a look, and feel free to share with others.

The world has changed
You have changed
Reiki has changed


Why wait?
Step into your new connection with Reiki and your healing guides and angels now.
(special early-bird pricing and a coupon for $20 off a Private Session)
Spiritual courses in Healing, Sound and Energy Awareness
created for today's online world


Re-Initializing Reiki
Update your personal connection to Reiki and your healing guides.
(pre-release price)
How Healing Happens
Insights and meditations to help you get out of the way of your own healing process. FREE
Let yourself hear and follow the money guides working with you right now
(pre-release price)
Here are some additional free offerings.
Yes, please share these newsletters with your friends, your email circle and social media.
Norma's Audio Meditations are available as free podcasts at
Apple and Spotify and wheverever you get your podcasts.
Subscribe today!

Meditation #61 from January 10, 2020
Is it an Obstacle or a
Spiritual Redirection?
Includes the healing song Remembering Home


LISTEN TO THE SONG: Remembering Home

Norma's music is available on Apple Music,CDbaby, Amazon and most streaming services.


While both an Obstacle and a Spiritual Redirection can feel restrictive and be constricting to our lives, we can better feel the difference between them when our lower body is freed from the energies of others.
As I psychic, I am aware that the low chakras of our bodies are just as sensitive and empathic as our head and heart chakras. But very often we don't recognize when information is coming into our bodies through these low chakras. (Especially our Navel Chakra and First Chakra)
Because of this, we end up trying to process energies that we pick up from others as if they were our own.
Here is an audio meditation to clear energies, especially from your low body and lower chakras, that you have taken on. As they leave, the issues that are truly yours to address and heal will be revealed.

Subscribe to Norma's Newsletter Here

Email
Norma's Newsletter Sign-Up
Very Important:
Please be sure to add newsletter@healingchants.com to your approved senders list or address book. This will ensure that you receive the newsletter.
NORMA GENTILE sound shaman www.healingchants.com
Categories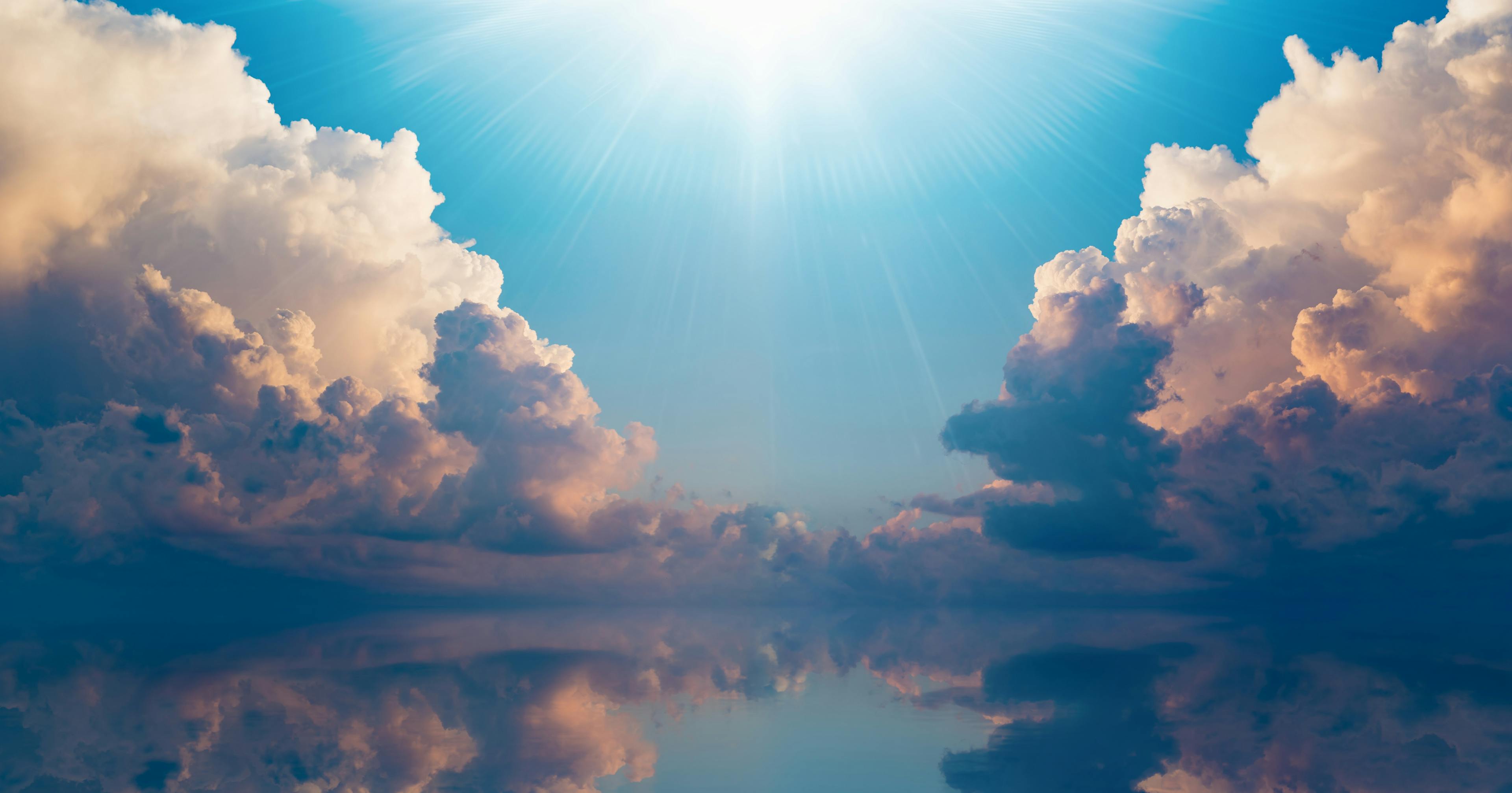 Religion & Spirituality